About Us
Heart of Unlimited Boundaries, Inc. (The HUB) is a 501(c)3 non-profit organization dedicated to empowering individuals with special needs. The HUB is nationally-recognized for its inclusive and innovative programs.
Founded in 2016, The HUB provides therapeutic, recreational and employment programs for individuals with disabilities and critical illnesses. Our mission is to build meaningful relationships between individuals of all abilities and economic backgrounds in an effort to improve the quality of life for all.
Our flagship program, referred to as "controlled karting," utilizes customized vehicles with one-of-a-kind technology that enables even the most severely disabled to participate at their highest level of independence. The karting program has received an "Ohio Top 25 Hero" proclamation from the Governor of Ohio.
Additionally, The HUB's executive director teaches Marysville High School STEM students how to design and build technology solutions to empower their peers with special needs. Group and individual vocational training programs funded by County Boards are also a regular part of The HUB's programming.
In private classes and projects, The HUB has served small groups of adults in learning employment skills in programs such as "Mowing Places," a landscaping class with adapted equipment modified for each person's needs, or job skills classes for mechanics, woodworking or greenhouse. Over the course of all service delivery, The HUB has served thousands of youth and adults in the programs we offer.
The HUB is a DODD Medicaid Waiver Provider for career planning, employment training and support.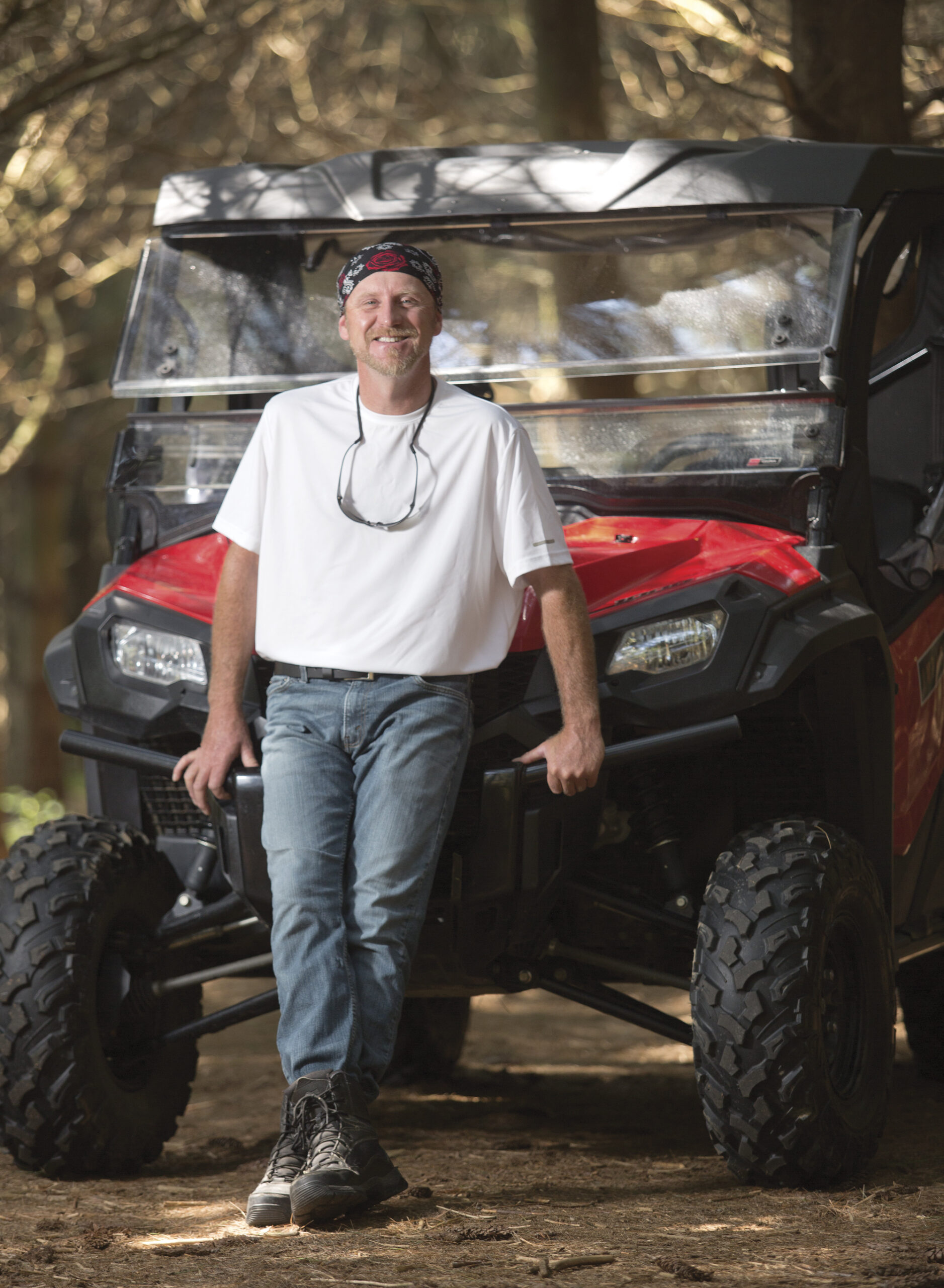 How it Started
Heart of Unlimited Boundaries, inc. (The HUB) was founded by Rocky Grimes. Unhappy working for just another company, in 2002 he left the corporate world to use his creativity and skills to make the world a better place. He started by working in hippotherapy and equestrian therapy, until approached by a family with an individual too severe to ride. Determined to help the individual experience life to the fullest, Rocky decided took a chance and put the young man in a go-kart. With just a few pillows blankets, straps and an abundance of caring, little did he know go-karts would become his future. With the resulting screams of joy from the nonverbal child and tears of joy from the overwhelmed parents, Rocky recognized that karting could be used to achieve so much more. From the experience of seeing this one special young man and his family, the concept of The HUB was created. Fast forward ten years and The HUB now has a fleet of customized vehicles and continues to develop new programs and is recognized for their unprecedented ability to change lives and empower individuals of all abilities.
Chosen as one of Ohio's Top 25 Heroes in 2018, Rocky is known for his imagination, innovation, and a passion for creating the most inclusive and effective environment on earth. To read more about The HUB's background visit https://stories.usatodaynetwork.com/everydayheroes2018/rocky-grimes/
Looking Forward
The HUB's mission is to continue to grow our programs and make a long-lasting impact on as many individuals as possible.
When it too cold to run the karting program, the HUB focuses on teaching the skills necessary to create self-employment opportunities for individuals who find it difficult to work in the community. But you won't find training programs for cleaning or stocking shelves here, because as Rocky likes to say "we only do awesome!" Instead, The team at The HUB, with the help of engineering students from the University of Dayton, have developed a 3D Printing Self Employment training program (3DSE) and are well on their way to creating The HUB Marketplace as one of many places 3DSE graduates can sell their 3D printed creations.
Long term, we hope to make our mission and programs more widespread to share the positive impact on society's most overlooked and underestimated population. We plan to recruit experts in the fields of Physical Therapy, Neurology, Recreational Therapy, and others to help take The HUB's vision to the next level through the accreditation of our therapeutic and educational programs.
Meet Cori Grimes: Rocky's daughter and an essential part of The HUB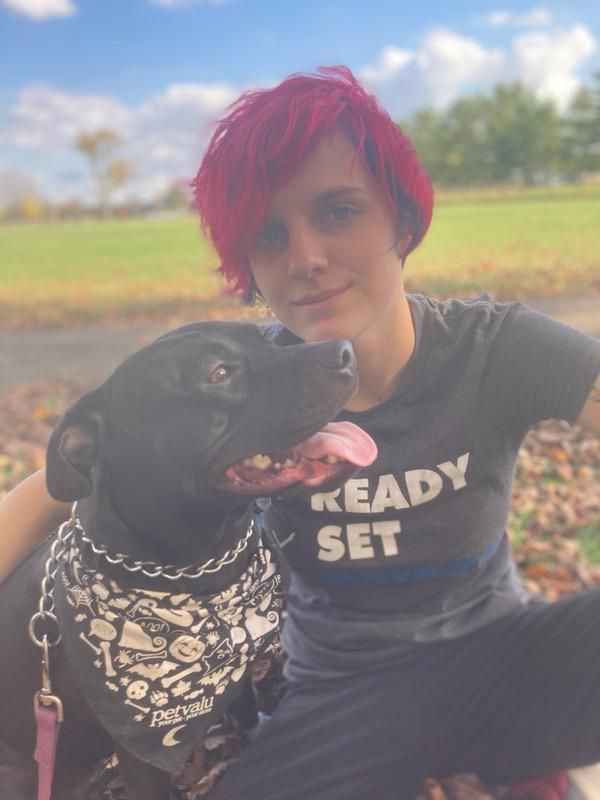 Cori Grimes works at The HUB as a 3DSE instructor. She grew up in Zanesfield, OH then moved to West Liberty, OH with her family. She graduated from Ohio HiPoint Career Tech Center and is certified in animal sciences and graduated in 2019. At The HUB, Cori takes care of multiple creatures kept on site, such as a black and white tegu, leopard gecko and occasionally she bring her ferrets!  The creatures are used in programs to show students different job opportunities. Cori has worked for her father, Rocky Grimes since the start of the business and has been an essential employee. When she isn't teaching 3D printing, she's out mowing grass and keeping the karts maintained and washed. Outside of the workplace Cori practices aerial dance and loves to stay active. In her spare time, she enjoys drawing, painting and tattooing! At the workplace Cori gets along well with everyone- even the humans. Despite Elizabeth's false accusations, they indeed are friends!
Meet Julia: Rocky's Youngest Daughter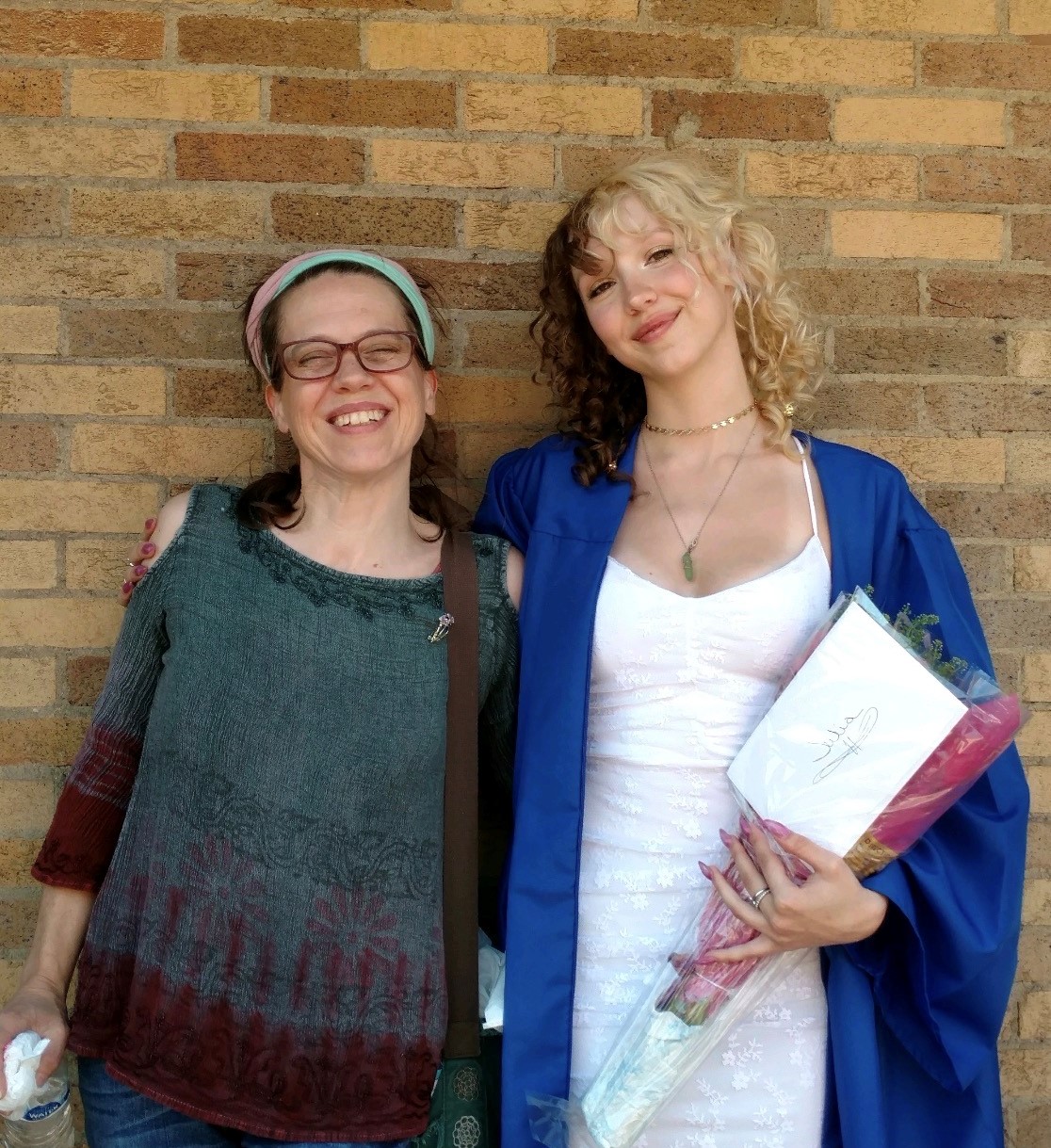 Julia works here as an assistant to Rocky. Not only does she write and edit but is actively learning 3d printing to further assist Rocky in his future plans. When she isn't at work she's exploring hobbies and possible career plans. With her main focus being to pursue a life of passion. She's training along side her father to be an independent provider, while continuing to keep her hobbies in mind. She graduated high school at age 16 and hopes to further her education next year. With a passion in culinary arts and cosmetology she hopes to bring affordable experiences to everyone. She believes that all are created equal and all should be treated as such, she does her best to make her change in the world. She enjoys the idea of helping everyone around her because much like her father, She lives for smiles.