Partners and Community Engagement
In collaboration with Adriel School, the University of Dayton and local Boards of Development Disabilities, The HUB creates an awe-inspiring, mutually-beneficial environment that leaves a lasting impact on everyone involved.
The HUB and University of Dayton's ETHOS Center
As The HUB continues to grow, we have paired with the University of Dayton School of Engineering's ETHOS Program to enlist some extra help from their students. Each student serves with us for one term, gaining valuable experience in Engineering while also serving the community. Learn about the students we have worked with, what they helped us with, and where they are headed next below!
Lauren Komanetsky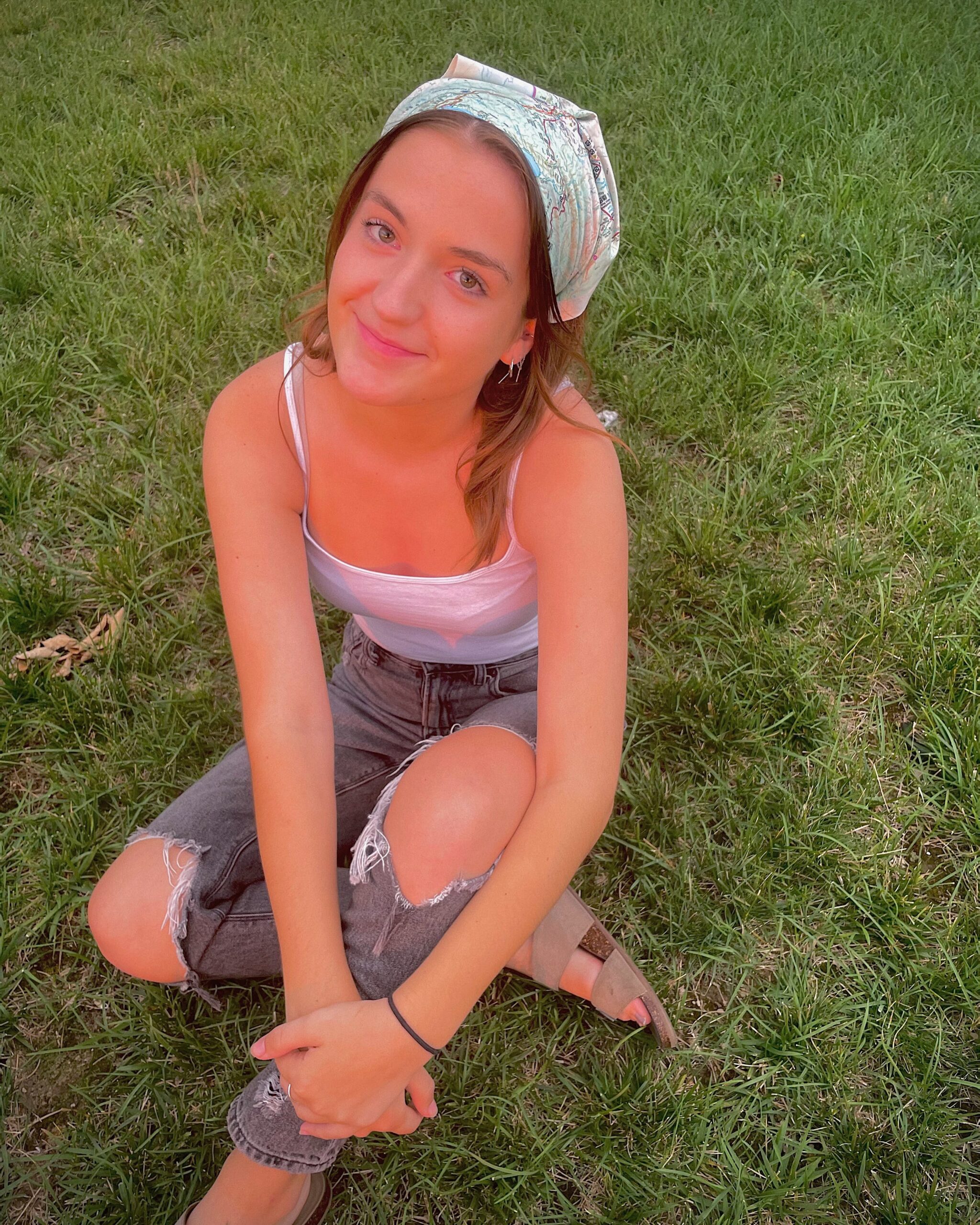 Lauren Komanetsky is a rising senior at the University of Dayton studying mechanical engineering with a minor in human movement biomechanics. When choosing where to do her ETHOS immersion, she was really intrigued by The HUB because of her background in biomechanics and working with individuals with developmental disabilities. When asked about her experience so far, she said, "I was really intrigued by this program to begin with because I had never seen anything like it, but since I've been here, it consistently exceeds my expectations. There is so much joy and care in this office that I have never experienced before, and I can't wait to see where it takes me through this summer, and maybe even past that." At The HUB, Lauren has worked on building our new website, making flyers and marketing The HUB, and has learned a lot about 3D Printing and CAD. She will return to UD in the fall and plans to graduate in spring 2022. After graduation, she will probably continue onto her master's in biomechanics or something along those lines.
Elizabeth Musco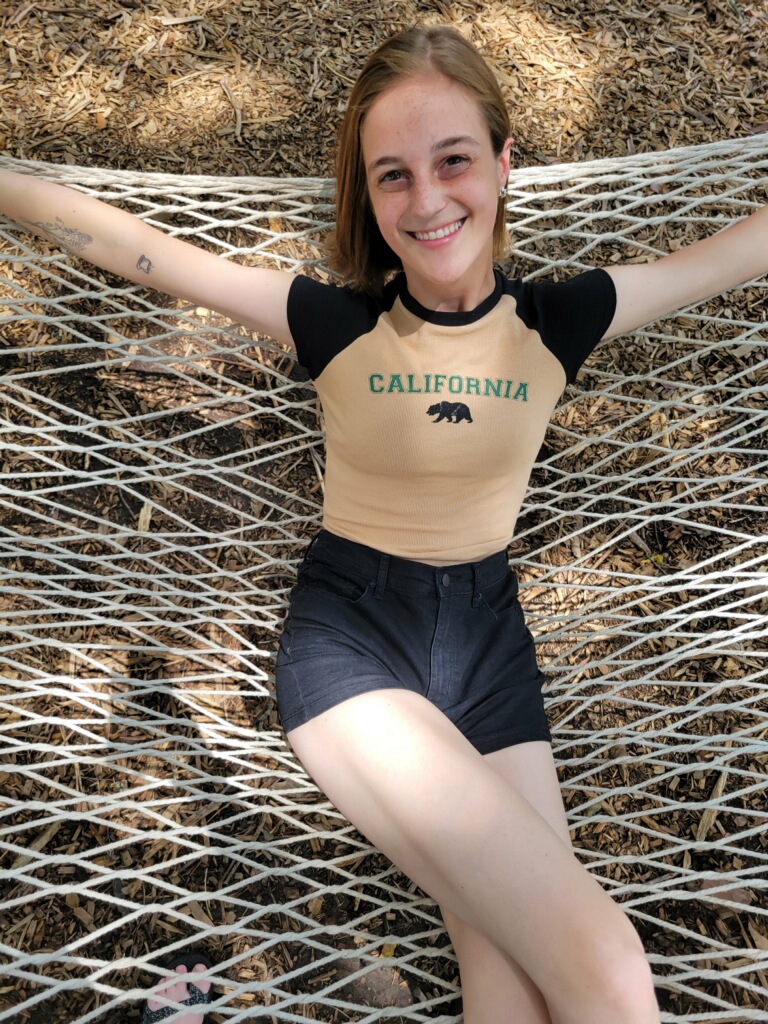 Elizabeth Musco is a 2021 graduate from the University of Dayton with a Bachelor of Mechanical Engineering and a Bachelor of Arts in dance. She joined the HUB team through ETHOS, an experiential learning opportunity at UD, during her final semester. When asked about her decision, Elizabeth said "I chose to volunteer at Heart of Unlimited Boundaries because it combined my passions of engineering design, human movement, youth development, and education. I stayed beyond my term because it was that and so much more. I honestly love it here. It is my first engineering opportunity that leaves me inspired." At the HUB, Elizabeth designs adaptive switches and teaches the 3DSE course. When she isn't at work, she enjoys dancing, going for walks, and spending time with friends. (Cori is not one of them. Don't let her fool you.) Elizabeth's next adventure is to Redwood City, CA where she will volunteer and teach at a youth community center, and she hopes to instill a 3D education program. Rocky has been warned to expect a phone call from her July 2022 begging for an opportunity to return.
Arvind Muthukumar Subramanian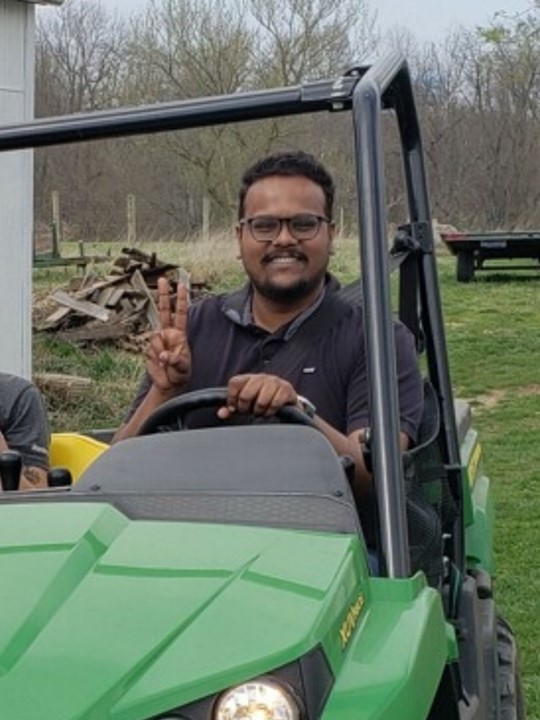 Arvind is a graduate student at University of Dayton pursuing my masters in Mechanical Engineering. He is an international student at UD  from the Southern part of India called Bangalore. During spring of 2020 he had the opportunity to work at The HUB as a part of ETHOS program from the university. When asked about why he chose The HUB and his time here, he said, "I chose The HUB because I was intrigued by 3D-printing and Hub would be the right place for me. Working at the HUB was very exciting especially when you are around passionate people like Rocky. I also had the opportunity to work on development of assistive technology for therapy and witness the impact it had on people. Working at HUB made me a better engineer and also taught me the impact engineers have on the community. I thank Rocky and ETHOS for providing me this wonderful opportunity."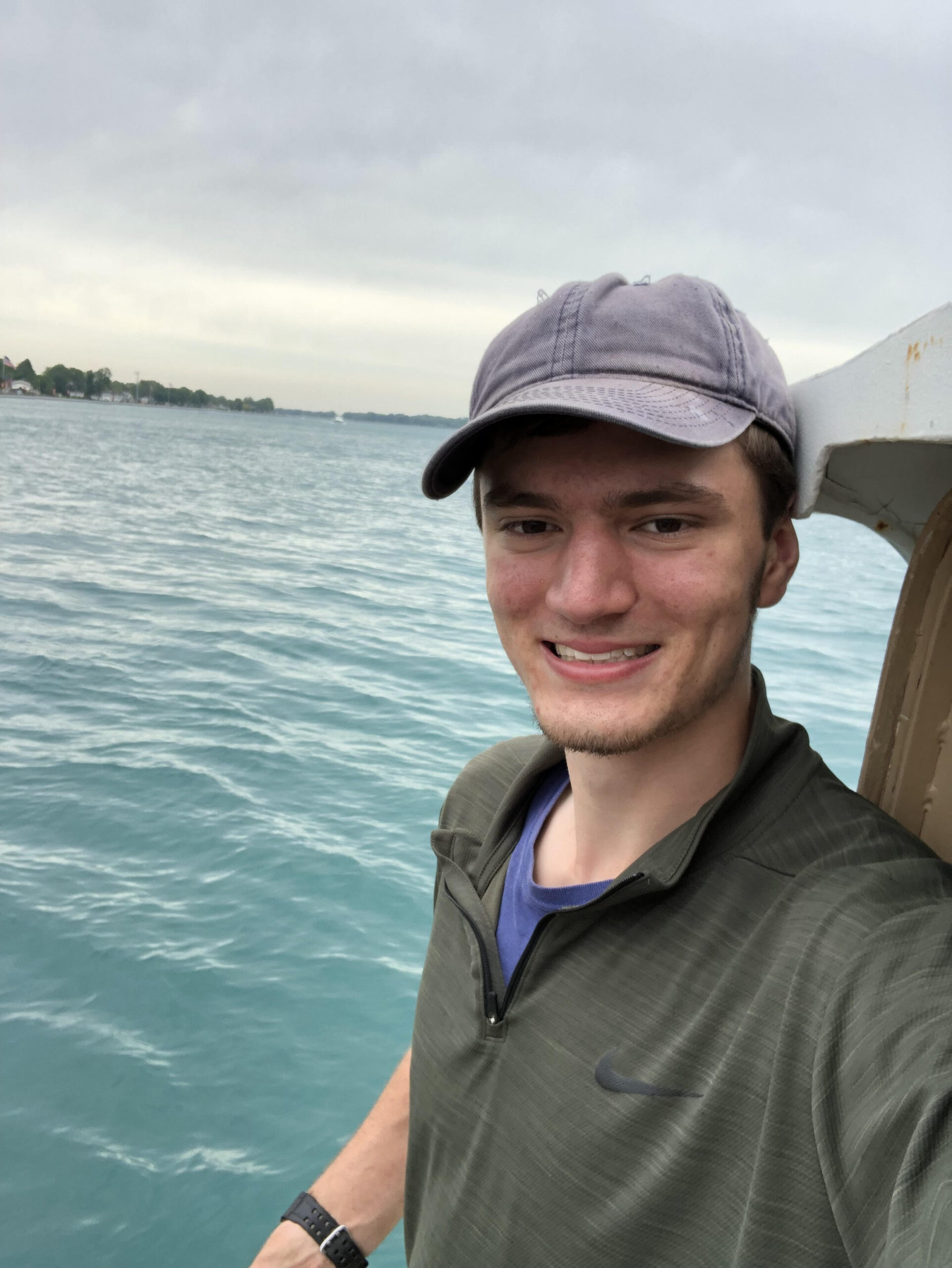 Jack Wischmeyer is a 3rd year mechanical engineering major at the University of Dayton. Having tried the UD co-op program before, Jack was looking for a more creative and self-driven work environment, and in searching, found ETHOS. After learning about the HUB from a UD Ethos email that specifically mentioned 3D printing and mechatronics, Jack quickly applied and found himself with a job a day later. With a minor in robotic systems, Jack knew this would be a great place to get some real work experience specifically geared towards his studies while also getting the chance to help people. His main projects include the design and programming of a 3D printing filament counter, assembled from almost entirely custom prints, as well as an assistive walking device made for a puppy born without its front legs. When asked what he most enjoys about the HUB, Jack says that it's the self-motivating spirit that both Rocky and his daughter Cori bring to work every day. "I've never known anyone like Rocky before, nor have I worked anywhere like the HUB, but from what I've seen over the past couple of months, Rocky is just the kind of person I want to be after college. I could not have asked for a better experience this fall".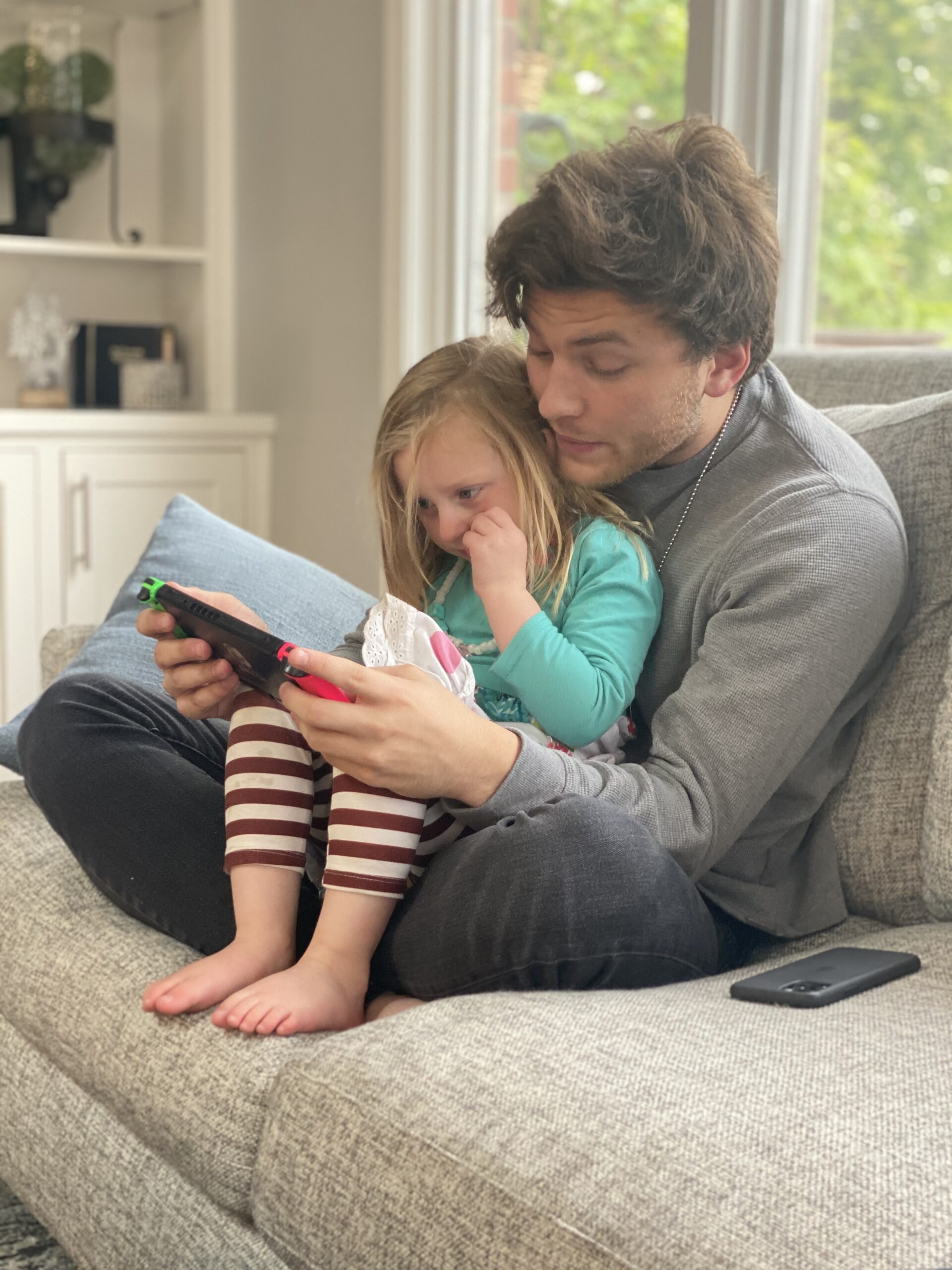 Trent Brown is a rising 5th year senior at the University of Dayton, perusing a bachelor's in mechanical engineering, two minors in bioengineering and human movement biomechanics, and a master's in biomechanics. Trent chose to participate in an ETHOS immersion at the HUB because of its mission to empower people in their everyday lives with the help of adaptive devices. Hearing of this opportunity, Trent immediately got exhilarated because the HUB's mission aligned with his heart's passion to build the best possible future for people through empowering their movement. When asked about his experience so far, he said, "I have never felt so inspired and passionate about my work until I came to the HUB. When I am here, I get to change people's lives by giving opportunities to people which others would call traditionally inaccessible." While at the HUB, Trent has built a multitude of adaptive devices through advanced manufacturing techniques (3-d printing/CAD modeling) such as a leg operating system for a Power Wheels WILD THING, a universal joystick, a steering correction system, an adaptive switch, and more. Taking everything that Trent has learned from the HUB, Trent will travel to Santiago, Chile to teach professors about the processes of 3-D printing to provide cost-effective and efficient prosthetics to lower-income families. Following this experience, Trent will return to UD to finish his master's degree in biomechanics and human movement.